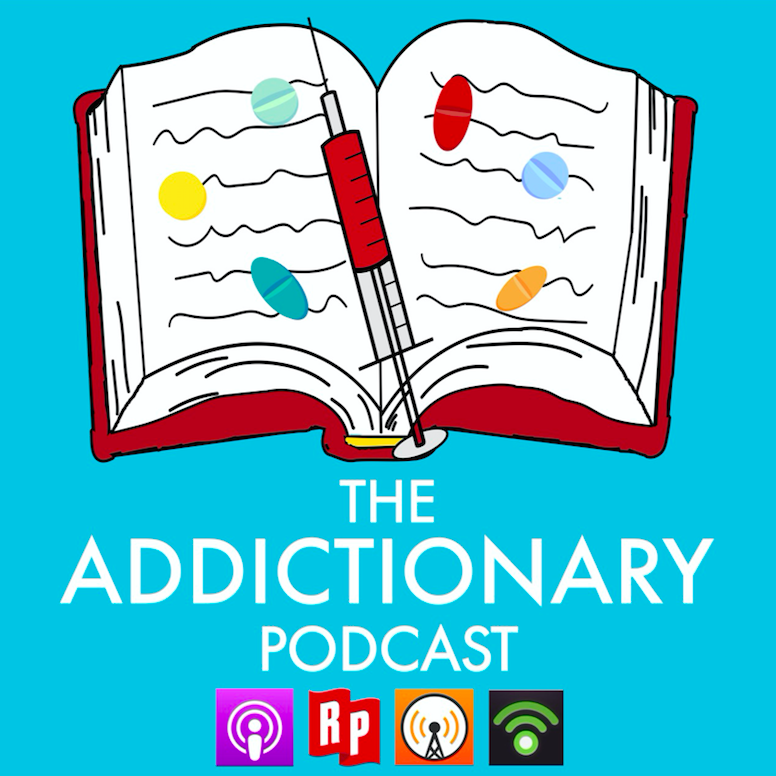 #117 Maegan, Bobby, and All Things Chaos! Maegan shares her experiences with a recent health scare and dissolution of her 10-year relationship, plus how she is predicting universal turmoil based on the configuration of the planets and what she recommends people start doing now in order to effectively manage these upcoming challenges and Bobby shares a story about breaking out of the Cambridge City Hospital's medical unit and the hosts address a recent weak 3-star review.
Follow our show!
Website: http://www.theaddictionarypodcast.com
IG/FB: @theaddictionarypodcast
Twitter: @addictionarypod
YouTube: https://www.youtube.com/channel/UCz8d73iH6MOZcTHQEXxTHlw
Leave us a 5-minute voicemail with your questions/comments or share some of your story and we will play it on the show! Find the orange recording button by visiting www.theaddictionarypodcast.com now.
Subscribe to our new YouTube channel here: https://www.youtube.com/channel/UCz8d73iH6MOZcTHQEXxTHlw
The Addictionary podcast's new intro song is called "Here We Are Again" from the album, Spare Change, by Stiz Grimey. Purchase a copy now at www.stizgrimey.com.
The Addictionary podcast and related content shared by the hosts and guests is intended to provide information and/or entertainment only and is not a substitute for medical advice, diagnosis, or treatment. Seek the advice of your physician or another qualified health provider with any questions you may have regarding a medical condition. Do not delay medical consultation or substitute a medical professional's opinion because of what you heard on this podcast. For questions or concerns about any medical conditions you may have, please contact your doctor. This podcast and its hosts do not provide crisis support for mental health or addiction.
If you are in distress, visit your closest emergency room or call 911. 
SAMHSA's Crisis, Mental Health, Addiction Resource Center: https://www.samhsa.gov/find-treatment.
United States: National Suicide Prevention Lifeline 1-800-273-TALK (8255) for 24/7 free and confidential support for people in distress.
United States: SAMHSA National Helpline 1-800-662-HELP (4357) for mental health and addiction treatment referral and information, 24/7.
For a list of specific and comprehensive worldwide mental health and addiction resources, visit http://www.cocoonais.com/mental-health-hotlines-worldwide/