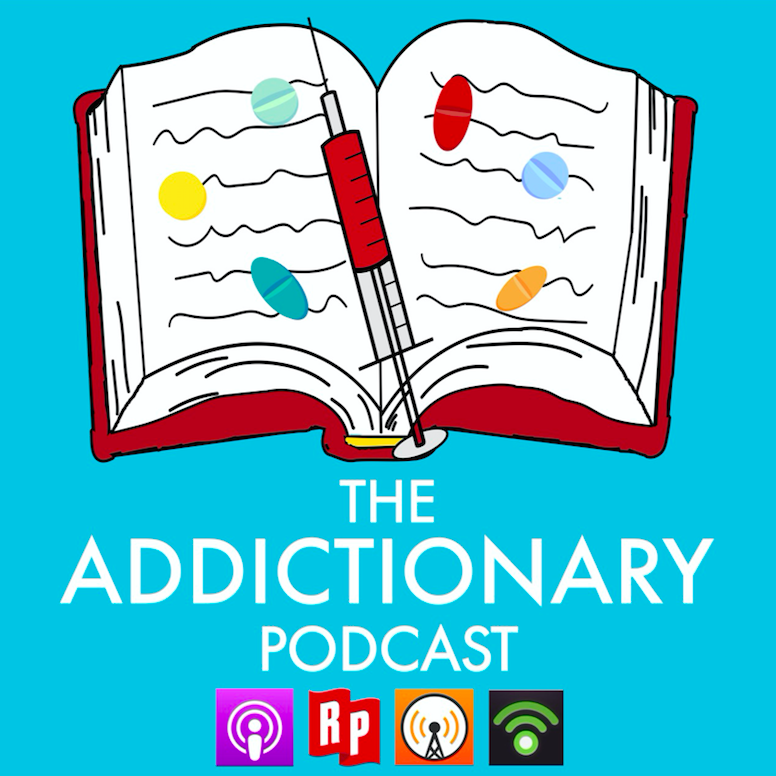 #62 Maegan, Bobby, and Tess Sweet, award-winning writer/director known for her original dark comedy web series, Cleaner Daze! Tess is also the President of Loud and Clean, a nonprofit in CA for at-risk youth, and tells us all about her web series, including her inspiration for her recovery-focused work, how she cast the roles in Cleaner Daze, and much more! Tess is also in recovery and chats with us about why recovering out loud is so meaningful. Watch Cleaner Daze and learn more about Tess' work at www.cleanerdaze.com!
Maegan & Bobby start the show by talking about Uncle Billy, aka "The Mad Scientist"!
We are walking in Chris's honor for the Shatterproof Rise Up Against Addiction 5K race so support us and donate to our team or register here and walk with us on Sept. 23rd in Boston: https://www.shatterproof5k.org/boston/theaddictionarypodcast.
Support our show by leaving us a 5-star iTunes review and TAKE THE ADDICTIONARY CHALLENGE!! Tell one STRANGER about our show and strike up a convo!
Follow us on:
Instagram and Facebook: @theaddictionarypodcast
Twitter: @addictionarypod
Email: theaddictionarypodcast@gmail.com
Website: www.theaddictionarypodcast.com
The Addictionary podcast is available on:
RadioPublic
Overcast
Spotify
iTunes
iHeartRadio
SoundCloud
Google music
Google podcasts
Podbean
Stitcher
Downcast
Podcast Addict
CastBox
Pocket Casts
iCatcher
Spreaker