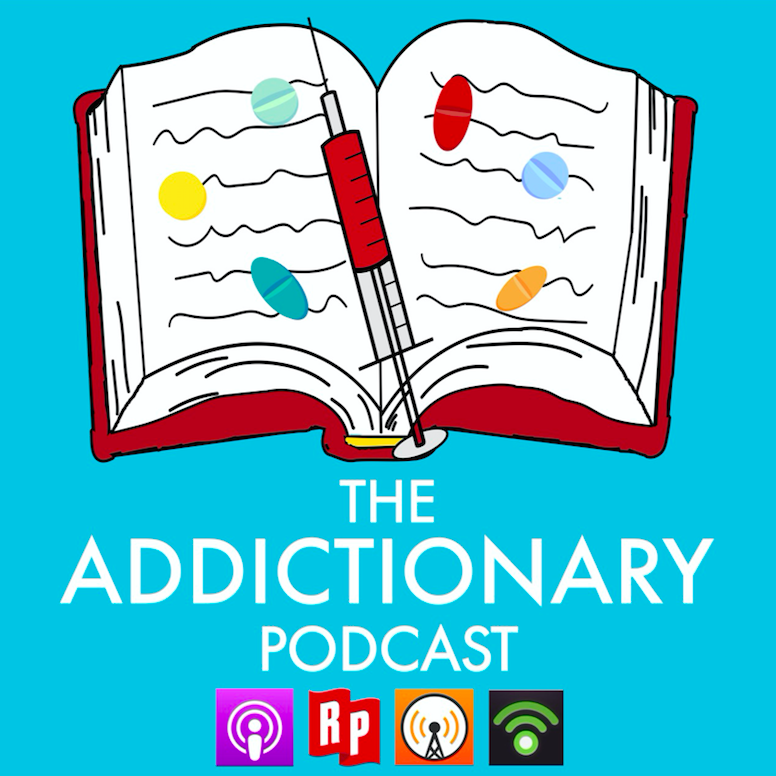 #64 Maegan, Bobby, and Timothy Gager! Timothy is the author of fourteen books of short fiction and poetry, including his latest piece titled Every Day There Is Something About Elephants, a book of 108 flash fictions, hand picked by over 55 editors. Timothy and was the co-founder of The Somerville News Writers Festival and has had over 500 works of fiction and poetry published and of which thirteen have been nominated for the Pushcart Prize. His work has also been read on National Public Radio. He hosts the successful Dire Literary Series in Cambridge, Massachusetts, which will convene for its All Feature Finale on Friday, October 12th at 7pm at The Center for the Arts at the Armory Cafe in Somerville. Featured readers include Any Dresner, Elizabeth Graver, Rusty Barnes, and more! Visit www.timothygager.com for more info about the event and Timothy's work!
Maegan & Bobby open the show with a new segment called "Celebrity Encounters"!
The Addictionary podcast is walking in honor of Chris from Dopey podcast in Boston's Shatterproof Rise Up Against Addiction 5K race on September 23rd so support us and donate to our team or register here and walk with us for free!  Thank you to all who have donated. We greatly appreciate your generosity! https://www.shatterproof5k.org/boston/theaddictionarypodcast.
Support our show by leaving us an iTunes review!
Follow us on:
Instagram and Facebook: @theaddictionarypodcast
Twitter: @addictionarypod
Email: theaddictionarypodcast@gmail.com
Website: www.theaddictionarypodcast.com
The Addictionary podcast is available on:
RadioPublic
Overcast
Spotify
iTunes
iHeartRadio
SoundCloud
Google music
Google podcasts
Podbean
Stitcher
Downcast
Podcast Addict
CastBox
Pocket Casts
iCatcher
Spreaker